How a Solo Advisor Upgraded Technology for Efficiency
How upgrading to Advyzon allowed Chris Messmer to save nearly 40 hours of work per month
Overview
Christine (Chris) Messmer began her financial planning and investment advisory business more than 30 years ago, and as such, had outdated technology supporting her business. Chris needed technology that would help her prepare for the future so that she could continue to grow her business and focus on managing her clients' portfolios. Chris was spending too much time on administrative tasks that could have nearly filled a full time job for someone; instead of hiring someone, Chris wanted to leverage technology without sacrificing her bottom line. After considering several options to upgrade her technology, Advyzon was recommended by technology experts at her custodian.
Chris found that Advyzon lived up to its hype and signed up. With Advyzon, Chris was able to save weeks of time she formerly spent on billing and reporting and focus her efforts on growing her business.
"I always recommend Advyzon. I wouldn't be able to do what I do without them."
-Christine Messmer, Owner, Messmer Financial
Company Bio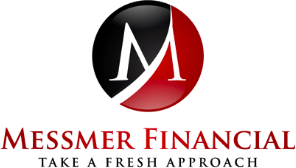 Location: Collegeville, PA
Christine Messmer, based in Pennsylvania, is a Certified Financial Planner® and Registered Investment Advisor doing business as Messmer Financial. She manages about $130M in assets4main on her own and has been in business for more than 30 years. She offers integrated and comprehensive financial advice to clients centered on life goals.
| | |
| --- | --- |
| TOTAL AUM | ADVISORS |
| $130M | 1 |
The Challenge
Christine Messmer, CFP® has run her investment advisory and financial planning firm for more than 30 years. Chris has always focused on a portfolio management strategy that she runs herself and investment and financial advice for her clients that centers on achieving their life goals. However as Chris' business grew, the older technology she had in place could not support her on the administrative side of running her business. Portfolio reporting involved printing and collating everything by hand, which could take upwards of two weeks which took away from her focused working time. Chris was looking for a solution that would help her save time and grow her business without sacrificing her bottom line. She knew she wanted to maintain her business model and not outsource anything so she looked to her custodian, TD Ameritrade for support in improving efficiency.
The Solution
After being referred to Advyzon by her custodian, Chris signed up hoping that the platform lived up to its hype. The Advyzon team successfully converted Chris' extensive history from her legacy technology, which had her up and running quickly. Though there was a small learning curve in switching over, Chris was able to take advantage of the award winning support team to make the transition as seamless as possible for both she and her clients.
All of Chris' data was easily accessible and automatically synched from the custodian allowing her to spend time on growth and performance. With a web-based tool, everything was in one place that could move anywhere she needed it to be.
"Advyzon has a patient, helpful and understanding team. Even though Advyzon is intuitive to use, it's really nice to have friendly people helping problem solve."
- Christine Messmer, CFP®, Owner, Messmer Financial
The Results
With Advyzon, Chris could spend time growing her business without changing the model. Advyzon truly lived up to the hype and had everything she needed. Chris has seen quality improvements in her data and is no longer manually pulling data and printing and mailing all reports.
Not only does Chris see the improvements in efficiency, but so do her clients, who love their new portals. Adding new clients is simple. Advyzon, her custodian, and her risk assessment tool work together smoothly. As an added bonus, Advyzon is also Chris' CRM system, using it every day for her notes, emails and calendar events. The end result reduces her logins to just one with Advyzon.
By switching, Chris was able to cut more than two weeks of administrative time out of her quarterly responsibilities and about $30,000 in annual technology costs. Additionally, Chris' AUM has grown by nearly 150% in just four years of using Advyzon.
Advyzon Key Benefits
Custodial Data Integrity
√
Efficient Reporting
√
Flexible Access to Tools
√
Responsive Service
√